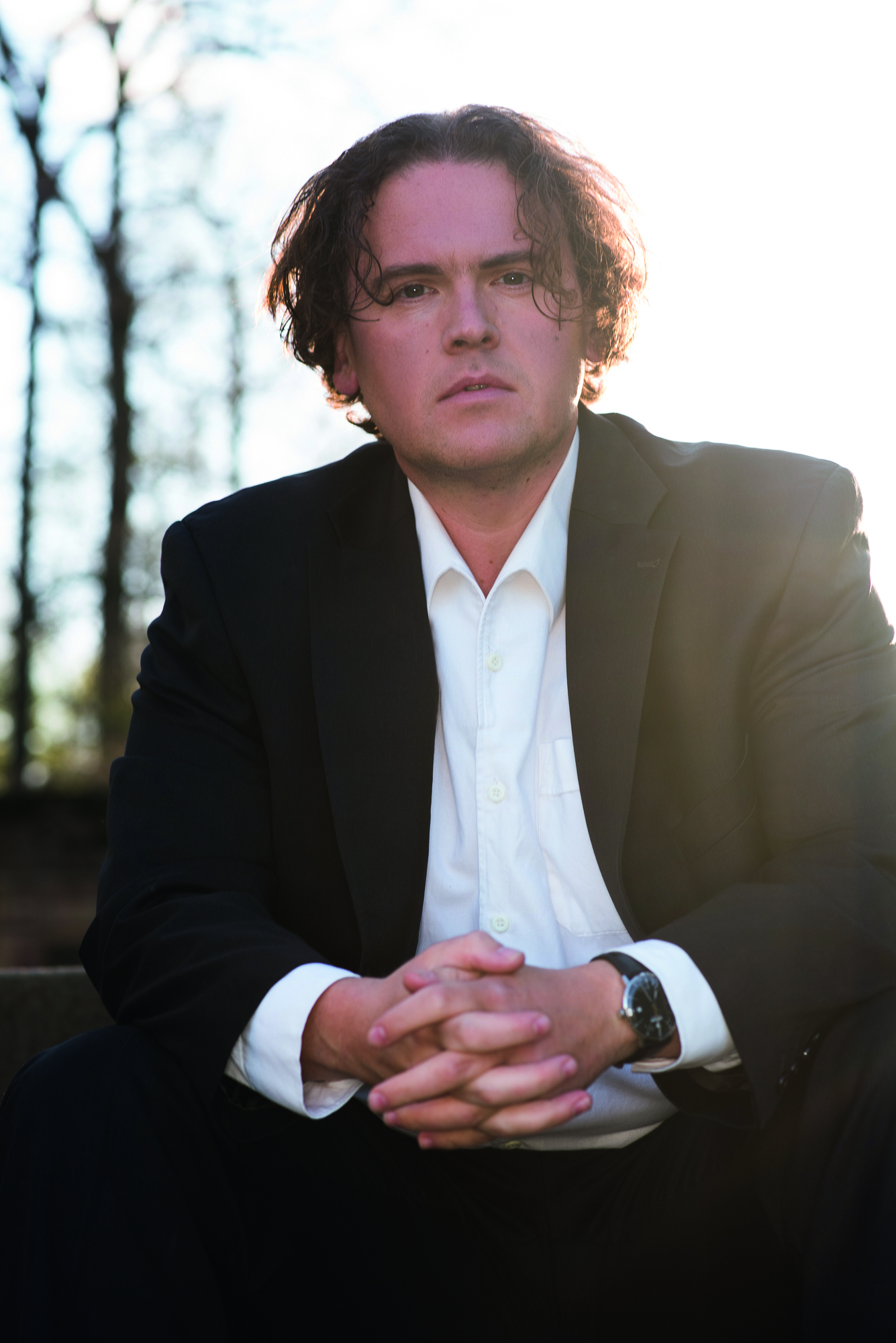 Tenor Uwe Stickert started his musical career at the age of seven at the Musical School "Schloß Belvedere" in Weimar. He graduated from Music Universitiy "Franz Liszt" Weimar with Prof. Mario Hoff.
Uwe Stickert performed on stages such as : Komische Oper Berlin, Aalto-Theater Essen, Opera de Nice, Nationaltheater Mannheim His projects included: "Arnold" in "Guillaume Tell","Titus", "Idomeneo", "Tamino", "Don Ottavio" or "Belmonte" (Mozart), Jupiter in Handel's "Semele" as well as "Don Ramiro" or "David" (Meistersinger).
The Tenor is an asked-for specialist within the concert repertoire, with Bach's Passions he toured to Israel, China, Italy, Switzerland and France. Until now Uwe Stickert has worked with reknowned conductors such as Sir Neville Marriner, Daniel Barenboim or Adam Fischer. His recordings include the world premiere recording of Otto Nicolai's "Il Proscritto" (2016) and Countess Anna Amalia's "Erwin and Elmire" as well as "Bohemian Christmas" (berlin classics 2015) or Othmar Schoeck's "Schloss Dürande" (Claves 50, 2019).
2023-04-15
WEBSITE
OPERA
| | | |
| --- | --- | --- |
| Beethoven | FIDELIO | Florestan |
| Berlioz | BÉATRICE ET BÉNÉDICTE | Bénédict |
| Berlioz | LA DAMNATION DE FAUST | Faust |
| Dessau | LANZELOT | Heinrich |
| Donizetti | LA FILLE DU RÉGIMENT | Tonio |
| Gounod | FAUST (MARGARETHE) | Faust |
| Janácek | DAS SCHLAUE FÜCHSLEIN | Schulmeister |
| Massenet | MANON | Des Grieux |
| Meyerbeer | LES HUGUENOTS | Raoul von Nangis |
| Mozart | DIE ENTFÜHRUNG AUS DEM SERAIL | Belmonte |
|   | DIE ZAUBERFLÖTE | Tamino |
|   | IDOMENEO | Idomeneo |
|   | LA CLEMENZA DI TITO | Tito |
| Rossini | WILHELM TELL | Arnold Melcthal |
| Schubert | FIERRABRAS | Eginhard |
| Strauss | CAPRICCIO | Flamand |
| Strauß | DIE FLEDERMAUS | Alfred |
| Szymanowski | KRÓL ROGER | Hirte |
| Verdi | LES VÊPRES SICILIENNES | Henri |
| Wagner | DIE MEISTERSINGER VON NÜRNBERG | David |
|   | LOHENGRIN | Lohengrin |
| Weinberger | SCHWANDA DER DUDELSACKPFEIFER | Babinsky |
| Zimmermann | DIE SOLDATEN | Desportes |
CONCERT
| | |
| --- | --- |
| Johann Sebastian Bach | h-Moll-Messe (BWV 232), Tenor |
|   | Lukas-Passion (BWV 246), Evangelist und Arien |
|   | Magnificat (BWV 243), Tenor |
|   | Markus-Passion (BWV 247), Evangelist und Arien |
|   | Matthäus-Passion (BWV 244), Evangelist und Arien |
|   | Weihnachtsoratorium (BWV 248), Evangelist und Arien |
|   | diverse Kantaten und Messen |
| Ludwig van Beethoven | Missa solemnis in D-Dur op. 123 |
|   | Sinfonie Nr. 9 |
| Georg Friedrich Händel | Brockes-Passion (HWV 48) |
|   | Dixit Dominus (HWV 232) |
|   | Israel in Egypt (HWV 54) |
| Joseph Haydn | Die Jahreszeiten, Hob. XXI:3 |
|   | Die Schöpfung, Hob. XXI:2 |
|   | Missa in Angustijs "Nelsonmesse", Hob. XXII: 11 |
| Franz Liszt | Missa Solemnis |
|   | Ungarische Krönungsmesse |
|   | Via crucis |
| Felix Mendelssohn Bartholdy | Elias op. 70 |
|   | Paulus op. 36 |
|   | Sinfonie Nr. 2 in B-Dur op. 52, "Lobgesang" |
| Wolfgang Amadeus Mozart | Davide penitente KV 469 |
|   | Grosse Messe C-Moll, KV 427 |
|   | Requiem in d-Moll. KV 626 |
| Carl Orff | Carmina Burana |
| Gioachino Rossini | Petite Messe solennelle |
| Camille Saint-Saëns | Oratorio de Noël, op. 12 |
| Franz Schubert | diverse Messen |
| Robert Schumann | Das Paradies und die Peri (Op. 50) |
| Antonio Vivaldi | Gloria (RV 589) |