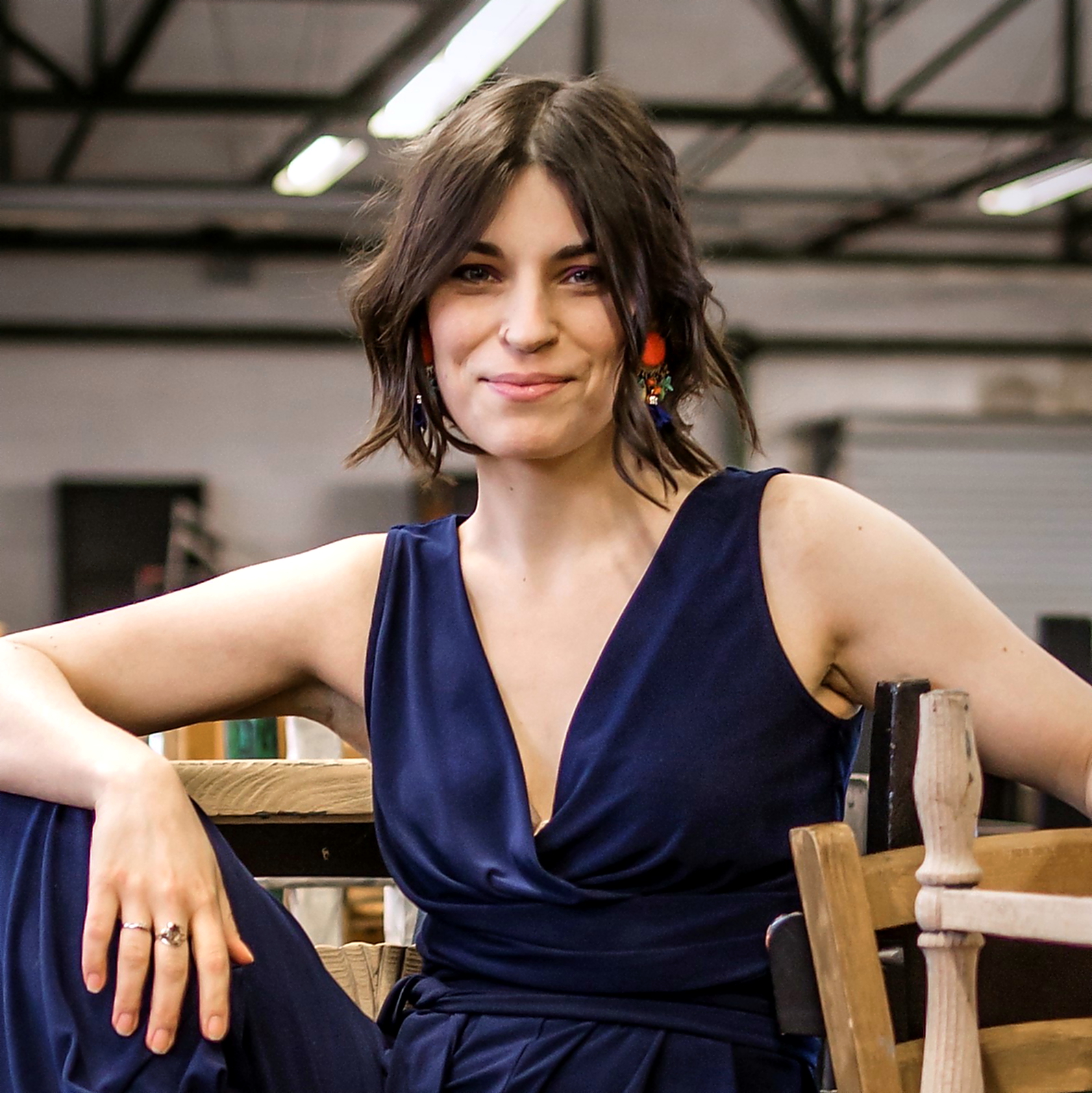 The young mezzo-soprano Marlene Gaßner studied singing at the University of Music, Drama and Media (HMTM) in Hanover and was a scholarship holder with Live Music Now and with the Richard Wagner Society in Hanover. After her stage debut as Rebecca Nurse in THE CRUCIBLE at Staatstheater Braunschweig in 2016, she was initially a member of Junge Oper Hannover and subsequently, till the summer of 2019, a member of the ensemble at Staatsoper Hannover. There she was to be seen and heard as Soeur Mathilde in DIALOGUES DES CARMÉLITES, Flora and Annina in LA TRAVIATA, as Sandman in HANSEL AND GRETEL and as Curra in LA FORZA DEL DESTINO.
Marlene Gassner has been a member of the ensemble at the Deutsches Nationaltheater in Weimar since the start of the 2020/2021 season.
Guest commitments have taken her as Page (RIGOLETTO) to NDR Klassik Open-Air, as Robber Girl/Flower/Princess in Australian composer Samuel Penderbayne's DIE SCHNEEKÖNIGIN to Berlin's Deutsche Oper and as Dryad in a new production of ARIADNE AUF NAXOS to the German National Theatre in Weimar.
2022-08-30
| | | |
| --- | --- | --- |
| Bizet | CARMEN | Carmen |
| Britten | A Midsummer Night's Dream | Hypolita |
| Copeland | ELECTRIC SAINT | Mutter |
| Fünfeck | BABBEL | Babbel |
| Glanert | LEYLA UND MEDJNUN | Mutter |
| Hanke | OH, WIE SCHÖN IST PANAMA | Kuh/Igel/Maus /Erzähler |
| Humperdinck | HÄNSEL UND GRETEL | Hänsel, Sandmännchen |
| Kats-Chernin | IPHIS | Telethusa |
| Lofer | DES KAISERS NEUE KLEIDER | Lametta |
| Mayrhofer | DIE DREI SPINNERINNEN | Königin |
| McNeff | EIN SANFTER RIESE | Mister Stardust |
| Mozart | DIE ZAUBERFLÖTE | Dritte Dame |
| Nicolai | DIE LUSTIGEN WEIBER VON WINDSOR | Frau Reich |
| Penderbayne | DIE SCHNEEKÖNIGIN | Prinzessin, Räubertochter, Lappin |
| Poulenc | LES DIALOGUES DES CARMELITES | Soeur Mathilde |
| Puccini | MADAMA BUTTERFLY | Kate Pinkerton |
| Ravel | L'ENFANT ET LES SORTILEGES | La Libellule, Maman |
| Strauss | ARIADNE AUF NAXOS | Dryade |
| Suppè | DAS PENSIONAT | Melanie |
| Verdi | LA FORZA DEL DESTINO | Curra |
|   | LA TRAVIATA | Flora |
|   | RIGOLETTO | Contessa di Ceprano, Paggio della Duchessa |
| Wagner | DAS RHEINGOLD | Flosshilde |
| Ward | THE CRUCIBLE | Rebecca Nurse |