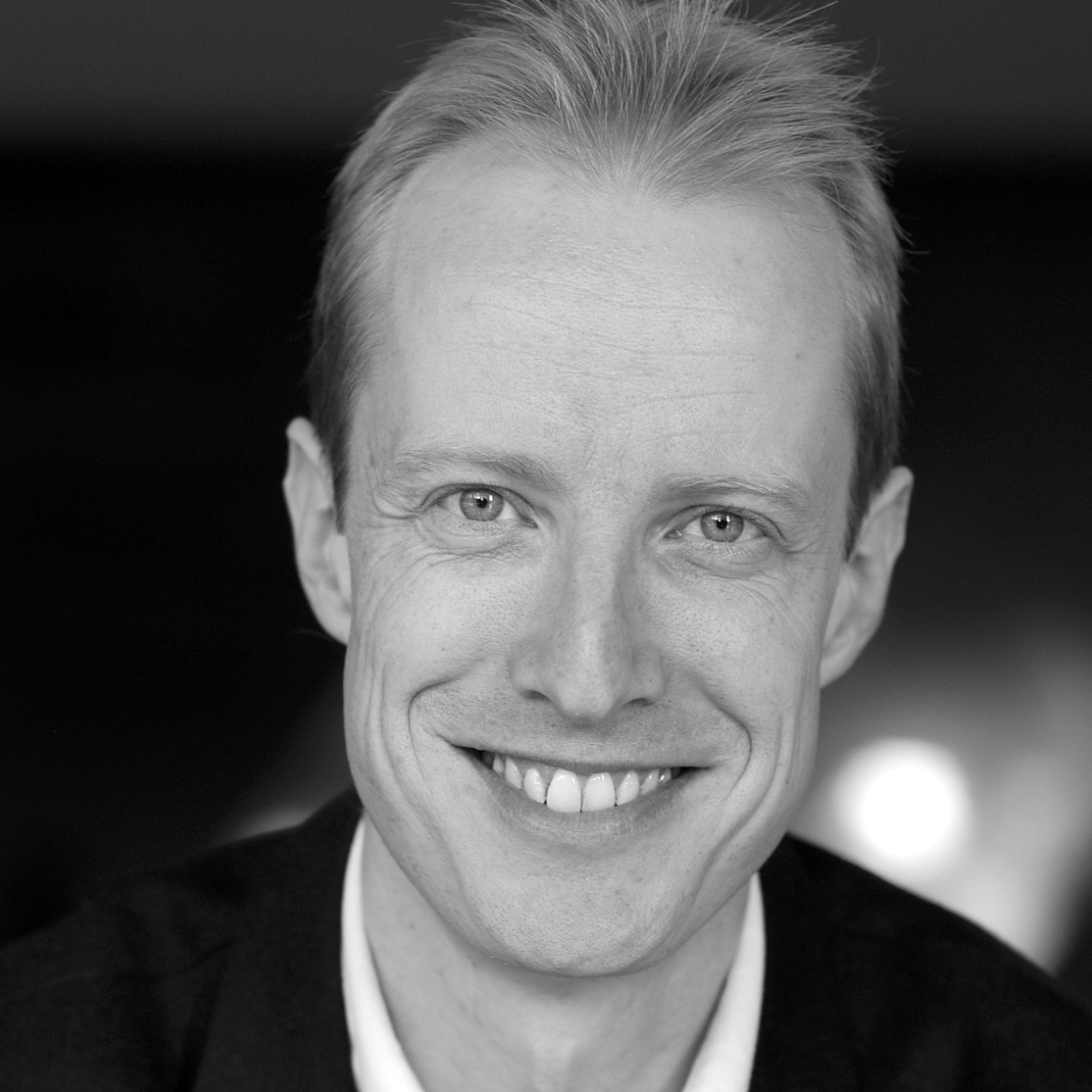 Highlights 2022/2023
In a few moments…
General Music Director of the Theatre in Trier since the 2018/2019 season

Born in Tilburg in the Netherlands, Jochem Hochstenbach began his life in music as a pianist, before studying to be a conductor at the Vienna College of Music with Professor Uros Lajovic and upon graduation (1st Diploma cum laude) continuing his studies in international master classes with Jorma Panula, Erwin Acel and Kenneth Montgomery among others. He was Claudio Abbado's assistant at the 1995 Salzburg Easter Festival (Elektra), accepting his first engagement at the Landestheater in Linz in 1997 – initially as rehearsal pianist and conductor, later as assistant to GMD Dennis Russell Davies. This appointment was followed by positions as music director and deputy to the GMD at the Badisches Staatstheater in Karlsruhe, as director of music for the summer and picnic concerts at Schloss Esterházy and as music director at Konzert Theater Bern.
Guest engagements have taken him to the Bruckner Orchestra of Linz, the Badische Staatskapelle in Karlsruhe, to Schloss Esterházy (in particular with the Radio Symphony Orchestra of Vienna, Sinfonia Varsovia, Camerata Salzburg, the Slovak Philharmonic and the Pannonian Youth Symphony Orchestra), to the BBC Concert Orchestra, Orquesta de Cadaqués, Philharmonie Thüringen, the Neubrandenburg Philharmonic, Deutsche Oper am Rhein, and to the theatres in Lübeck, Münster, Hagen, Augsburg, Detmold and Oldenburg. Further afield, he has travelled to Italy, Japan, Korea (Samson et Dalila with José Cura, a DVD recording for Arthaus) and Taiwan.
Jochem Hochstenbach is conducting many of symphony concerts and assumes the musical direction of the new productions DON GIOVANNI, MADAMA BUTTERFLY, DIDO AND AENEAS, LA VOIX HUMAINE, LA BOHÈME, LE NOZZE DI FIGARO, DON CARLO and DER ROSENKAVALIER as General Music Director of the Theatre in Trier.
2022-08-30
OPERA
Franco Alfano
CYRANO DE BERGERAC
Giorgio Battistelli
Prova d'orchestra
Ludwig van Beethoven
FIDELIO
Georges Bizet
CARMEN
Benjamin Britten

PETER GRIMES
 
THE TURN OF THE SCREW
 
DEATH IN VENICE
Claude Debussy
PELLEAS ET MELISANDE
Gaetano Donizetti
DON PASQUALE
 
L'ELISIR D'AMORE
Antonín Dvořák
RUSALKA
Gottfried von Einem
DANTONS TOD
Umberto Giordano
ANDRÉ CHENIER
Charles Gounod
FAUST (MARGARETHE)
Paul Hindemith
MATHIS DER MALER
Jenö Hubay

ANNA KARENINA
Engelbert Humperdinck

HÄNSEL UND GRETEL
Leoš Janáček

KATJA KABANOWA
Ernst Krenek
JONNY SPIELT AUF
Ruggero Leoncavallo

PAGLIACCI
Pietro Mascagni
CAVALLERIA RUSTICANA
Wolfgang Amadeus Mozart
BASTIEN UND BASTIENNE
 
COSÌ FAN TUTTE
 
DIE ZAUBERFLÖTE
 
DON GIOVANNI
 
IDOMENEO
 
LE NOZZE DI FIGARO
Otto Nicolai
DIE LUSTIGEN WEIBER VON WINDSOR
Jacques Offenbach
LA BELLE HÉLÈNE (Die schöne Helena)
 
LES CONTES D'HOFFMANN
 
ORPHEUS IN DER UNTERWELT (ORPHÉE AUX ENFERS)
Francis Poulenc
LA VOIX HUMAINE (Die menschliche Stimme)
Giacomo Puccini
LA BOHÈME
 
LA FANCIULLA DEL WEST
 
MADAMA BUTTERFLY
 
TOSCA
 
TURANDOT
Henry Purcell
DIDO UND AENEAS
Gioacchino Rossini

IL BARBIERE DI SIVIGLIA
 
IL VIAGGIO A REIMS
 
L´ITALIANA IN ALGERI
 
LA CENERENTOLA
Camille Saint-Saens
SAMSON ET DALILA
Richard Strauss
ARIADNE AUF NAXOS
 
DER ROSENKAVALIER
 
DIE FRAU OHNE SCHATTEN
Johann Strauß

EINE NACHT IN VENEDIG
Pjotr Tschaikowski
EUGEN ONEGIN
Giuseppe Verdi
DON CARLOS (Modena-Fassung, 1886)
 
I MASNADIERI
 
IL TROVATORE
 
LA TRAVIATA
 
MACBETH
 
OTELLO
 
SIMON BOCCANEGRA
 
UN BALLO IN MASCHERA
Richard Wagner
DAS RHEINGOLD
 
DIE WALKÜRE
 
DER FLIEGENDE HOLLÄNDER
 
TANNHÄUSER
Carl Maria von Weber
DER FREISCHÜTZ
 
 

Musical


Leonard Bernstein
WEST SIDE STORY
Jerry Bock
ANATEVKA
Frederick Loewe

GIGI
CONCERT
| | |
| --- | --- |
| Johann Sebastian Bach | Orchestersuite Nr. 3 D-Dur BWV 1068 |
|   | Violinkonzert E-Dur BWV 1042 |
| Béla Bartók | KONZERT FÜR ORCHESTER |
| Ludwig van Beethoven | Klavierkonzert Nr. 4 G-Dur op. 58 |
|   | Sinfonie Nr. 1 -9 |
| Hector Berlioz | Symphonie fantastique op. 14 |
| Johannes Brahms | Sinfonie Nr. 1 – 4 |
|   | Variationen über ein Thema von Joseph Haydn für Orchester op 56a |
| Benjamin Britten | Four Sea Interludes from Peter Grimes op. 33a |
|   | Simple Symphony |
| Max Bruch | Violinkonzert in g-Moll, op. 26 |
| Anton Bruckner | Sinfonie Nr. 5 – 9 |
| Frédéric Chopin | Klavierkonzert Nr. 2 f-Moll op. 21 |
| Aaron Copland | El salon de Mexico |
| Claude Debussy | LA MER |
|   | L'après-midi d'un faune |
|   | Rondes de printemps |
| Antonín Dvořák | Sinfonie Nr. 7 d-Moll op. 70 |
|   | Sinfonie Nr. 8 G-Dur op. 88 |
|   | Sinfonie Nr. 9 in e-Moll op. 95 "Aus der Neuen Welt" |
| Manuel de Falla | El Sombrero de tres Picos |
| Gabriel Fauré | Requiem |
| George Gershwin | Ein Amerikaner in Paris |
|   | Rhapsody in blue |
| Edvard Grieg | Klavierkonzert a-Moll op. 16 |
|   | Norwegische Tänze |
|   | PEER-GYNT-SUITE 1 & 2 |
| Georg Friedrich Händel | Music for the Royal Fireworks (HWV 351) |
|   | Water Music, HWV 348, 349 und 350 |
| Joseph Haydn | Sinfonie D-Dur Hoboken-Verzeichnis I:101 |
|   | Sinfonie Nr. 44 e-Moll Hob. I:44 |
|   | Sinfonie Nr. 92 G-Dur |
|   | Sinfonie Nr. 100 G-Dur Hoboken-Verzeichnis I:100 |
| Paul Hindemith | Sinfonische Metamorphosen |
| Gustav Mahler | Sinfonie Nr. 1 D-Dur |
|   | Sinfonie Nr. 5 |
| Felix Mendelssohn Bartholdy | Ein Sommernachtstraum op. 21 |
|   | Klavierkonzert Nr. 1 g-Moll op. 25 (MWV O 7) |
|   | Meeres Stille und Glückliche Fahrt op. 27 |
|   | Sinfonie Nr. 3 in a-Moll op. 56, "Schottische" |
|   | Sinfonie Nr. 4 in A-Dur op. 90, "Italienische" |
| Wolfgang Amadeus Mozart | Klarinettenkonzert A-Dur KV 622 |
|   | Klavierkonzert Nr. 24 c-Moll KV 491″ |
|   | Sinfonien  KV 183, 201, 425, 504, 543, 550, 551 |
|   | Violinkonzert Nr. 4 D-Dur KV 218 |
| Carl Nielsen | Maskerade-Ouvertüre |
| Carl Orff | Carmina Burana |
| Goffredo Petrassi | Quinto Concerto per orchestra |
| Sergei Prokofjew | Klavierkonzert Nr. 2 in g-Moll op. 16 |
|   | Klavierkonzert Nr. 3 in C-Dur op. 26 |
|   | Sinfonie Nr. 1 in D-Dur op. 25 "Symphonie classique" |
| Sergej Rachmaninow | Die Toteninsel op. 29 |
|   | Rhapsodie über ein Thema von Paganini op. 43 |
|   | Sinfonie Nr. 2 e-Moll op. 27 |
| Maurice Ravel | Bilder einer Ausstellung |
|   | Konzert für Klavier und Orchester G-Dur |
|   | Le tombeau de Couperin |
| Ottorino Respighi | Feste Romane |
| Nikolai Rimski-Korsakow | Scheherazade op. 35 |
| Gioachino Rossini | L'italiana in Algeri – Ouvertüre |
| Dmitri Schostakowitsch | Sinfonie Nr. 1 in f-Moll, op. 10 |
|   | Sinfonie Nr. 4 in c-Moll, op. 43 |
|   | Sinfonie Nr. 10 in e-Moll, op. 93 |
|   | Sinfonie Nr. 11 in g-Moll op. 103 |
|   | Sinfonie Nr. 3 D-Dur (D 200) |
|   | Sinfonie Nr. 5 B-Dur D 485 |
|   | Sinfonie Nr. 7 h-Moll D 759 "Unvollendete" |
|   | Sinfonie Nr. 8 C-Dur D 944 "Große Sinfonie C-Dur" |
| Robert Schumann | Sinfonien Nr. 1 – 4 |
|   | Klavierkonzert a-Moll op. 54 |
| Jean Sibelius  | En Saga op. 9 |
|   | Sinfonie Nr. 2 in D-Dur op. 43 |
|   | Sinfonie Nr. 7 C-Dur, op. 105 |
|   | Valse triste op. 44 |
| Richard Strauss | Don Juan op. 20 |
|   | Don Quixote op. 35 |
|   | Konzert für Horn und Orchester Nr. 2 Es-Dur, o. Op., AV 132 |
|   | Metamorphosen für 23 Solostreicher |
|   | Till Eulenspiegels lustige Streiche op. 28 |
|   | Tod und Verklärung op. 24, TrV 158 |
| Igor Strawinsky | Apollon Musagete |
|   | Der Feuervogel (Suite 1919) |
|   | Konzert für Klavier & Bläser |
|   | Le sacre du printemps |
|   | Pulcinella Suite |
|   | Sinfonie Für Bläser |
| Pjotr Iljitsch Tschaikowski | Sinfonie Nr. 4 f-Moll op. 36 |
|   | Sinfonie Nr. 5 e-Moll op. 64 |
|   | Sinfonie Nr. 6 h-Moll op. 74 "Pathétique" |
| Ralph Vaughan Williams | Tubakonzert |
Opernhaus Düsseldorf - Ballettabend b.21
JOHANNES BRAHMS – Sinfonie Nr. 2 D-Dur op. 73
CHOREOGRAPHIE Martin Schläpfer
MUSIKALISCHE LEITUNG Jochem Hochstenbach
BÜHNE UND KOSTÜME Keso Dekker
LICHT Franz-Xaver Schaffer
Ballett am Rhein Düsseldorf Duisburg
Düsseldorfer Symphoniker
Premiere: 17. Oktober 2014, Opernhaus Düsseldorf
Serenade für Streicher C-Dur op. 48 von Peter I. Tschaikowsky
CHOREOGRAPHIE George Balanchine © The George Balanchine Trust
MUSIKALISCHE LEITUNG Jochem Hochstenbach
Bratislavski Symfonici - Ein Sommmernachtstraum E-Dur op. 21
Felix Mendelssohn Bartholdy: Ouverture zu "Ein Sommmernachtstraum"
Bratislavskí Symfonici (Pressburger Symphoniker)
Jochem Hochstenbach – Conductor