DURUFLÉ & RESPIGHI – REQUIEM & CONCERTO GREGORIANO (REVIEWS)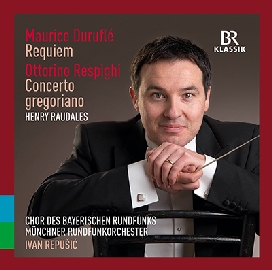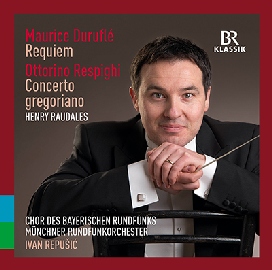 Maurice Duruflé: Requiem
Okka von der Damerau, mezzo-soprano
Ljubomir Puškarić, baritone
Bavarian Radio Chorus
Münchner Rundfunkorchester
Ottorino Respighi: Concerto gregoriano
Henry Raudales, violine
Münchner Rundfunkorchester
Ivan Repušić
CD, BR-KLASSIK 900320
Release date: September 29, 2017
---
Here are the most relevant quotes from reviews in the German and international press.
This selection does not claim to be complete.
---
Klassik.com von Dr. Matthias Lange, 22.10.2017
Gregorianisch
…Ein verheißungsvoller Auftakt für die Zusammenarbeit des Münchner Rundfunkorchesters mit seinem neuen Chefdirigenten Ivan Repusic: Duruflé und Respighi, atmosphärisch dicht und überaus delikat gespielt…
---
…Taking up his post as chief conductor of the Münchner Rundfunkorchester as recently as the 2017/2018 season, Ivan Repušic, known primarily for his work in the opera house, ensures steadfast performances focusing on colour and detail. The recording was made at Herz-Jesu-Kirche in Munich. The engineering team excel, providing sound that has first-rate clarity and balance. Although it is a live performance, there is virtually no unwanted noise to worry about and the applause has been removed. The helpful essays "The Idea of Silence" (Duruflé) by Regina Back and "The Fascination of Gregorian Chant" (Respighi) by Doris Sennefelder provide welcome background to each work. While knowing the requiem mass quite well, I certainly do not know the Latin text in its entirety.This makes the absence of sung text with an English translation extremely disappointing.
It is hard to find fault with these performances. They serve Duruflé and Respighi admirably…
---