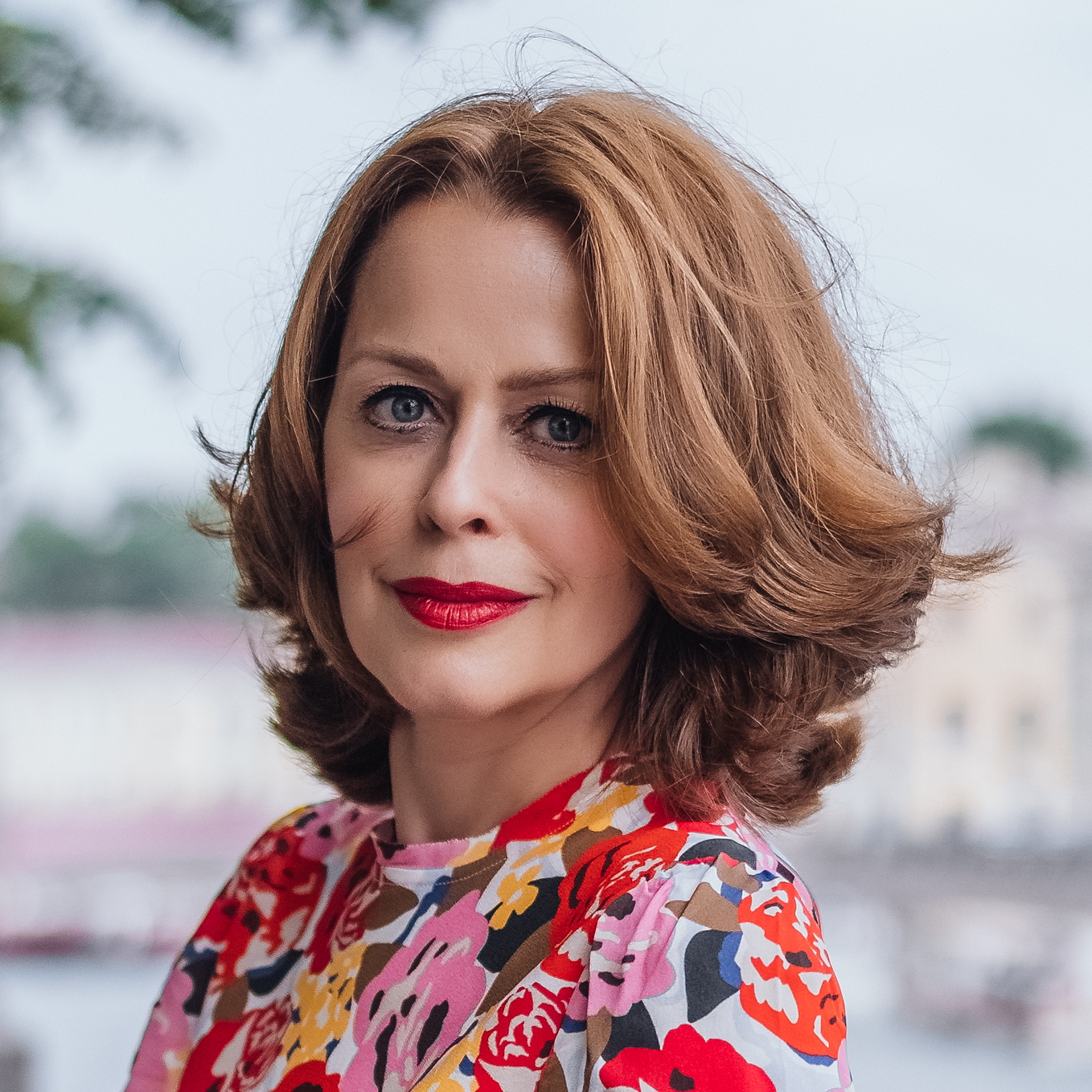 High­lights 2022/2023
PALAU DE LES ARTS REINA SOFIA VALENCIA
Mezzo soprano Elena Zhidkova made her professional debut at the Deutsche Oper Berlin. She appeared at the Bayreuth Festival. Claudio Abbado invited her for the concert version of PARSIFAL, for Schumann's FAUSTSZENEN and for his farewell concert at the Berlin Philharmonic where she appeared again in Händel's JEPHTA under the baton of Nikolaus Harnoncourt.
At the Teatro Real in Madrid she debuted as Waltraute (GÖTTERDÄMMERUNG) and as Brangäne in TRISTAN UND ISOLDE. A highly sought after guest performer in Tokyo as well she could be heard at the New National Theatre Tokyo among others as Octavian (DER ROSENKAVALIER), Fricka (DER RING DES NIBELUNGEN) and Brangäne (TRISTAN UND ISOLDE). She debuted very successfully as Judith in Bartok's DUKE BLUEBEARD´S CASTLE at the Teatro alla Scala, a role she has also created at the Barbican Hall London with the London Symphony Orchestra under Valéry Gergiev (published on CD).
Her interpretation of Judith (DUKE BLUEBEARD´S CASTLE) at the Mariinsky Theatre gained her the "Golden Mask" award as best singing actress in Russia. She was invited to sing the same part under Seiji Ozawas at the Saito Kinen Festival (also published on CD). Her appearance as Fricka (DER RING DES NIBELUNGEN) could be witnessed at the Deutsche Oper Berlin and in the new production of the tetralogy at the Grand Théâtre de Genève. She could be seen as Venus in TANNHÄUSER at the Semperoper Dresden, as Ortrud in PARSIFAL at the Bayreuth Festival and sang Marie (WOZZECK) with the BBC Orchestra under Donald Runnicles and in a new production at the Deutsche Oper Berlin. As Kundry (PARSIFAL) she appeared in Lyon, Vienna, Mannheim and Düsseldorf. She has sung La Principessa di Bouillon (ADRIAnA LECOUVREUR), The Foreign Princess (RUSALKA), Eboli (DON CARLO) and Kundry (PARSIFAL) at the Wiener Staatsoper, Charlotte (WERTHER) under Michel Plasson, as well her debut as Ortrud (LOHENGRIN). She enjoyed great success as Didon in Berlioz' LES TROYENS, as Amneris in AIDA and Eboli (DON CARLOS) at the Hamburgische Staatsoper, as Nicklausse in LES CONTES D´HOFMMANN at ABAO Bilbao Opera, as Eboli at the Bolshoi, as Judith in BLUEBEARD´S CASTLE in Dresden and as Santuzza in CAVALLERIA RUSTIVANA at the Deutsche Oper Berlin and the Opéra Bastille Paris.
She celebrated a triumphant success at the Bayreuth Festival in the summer of 2019. Shortly before the festival premiere of the new production of TANNHÄUSER, she took over the role of Venus and was warmly acclaimed for her performance by the international press.
DISCOGRAPHY
| | | |
| --- | --- | --- |
| Bartok | HERZOG BLAUBARTS BURG | Judith |
| Bellini | BEATRICE DI TENDA | Agnese del Maino |
| Berg | WOZZECK | Marie |
| Berlioz | LE TROYENS | Didon |
| Bizet | CARMEN | Carmen |
| Cilea | ADRIANA LECOUVREUR | La Principessa di Bouillon |
| Donizetti | LA FAVORITA | Leonora di Gusman |
| Janácek | KATJA KABANOWA | Kabanicha |
| Mascagni | CAVALLERIA RUSTICANA | Santuzza |
| Massenet | WERTHER | Charlotte |
| Mussorgsky | BORIS GODUNOW | Marina Mnischek |
| Strauss | ARIADNE AUF NAXOS | Der Komponist |
| Strauss | DER ROSENKAVALIER | Octavian |
| Verdi | DON CARLO | Eboli |
|   | UN GIORNO DI REGNO | Giulietta di Kelbar |
| Wagner | DAS RHEINGOLD | Fricka |
|   | DIE WALKÜRE | Fricka |
|   | GÖTTERDÄMMERUNG | Waltraute |
|   | LOHENGRIN | Ortrud |
|   | PARSIFAL | Kundry |
|   | RIENZI | Adriano |
|   | TANNHÄUSER | Venus |
|   | TRISTAN UND ISOLDE | Brangäne |
Massenet: WERTHER, "Qui m'aurait dit... ces lettres"
Massenet: WERTHER, "Pourquoi me réveiller?"
Wagner: DIE WALKÃœRE, 2. Akt