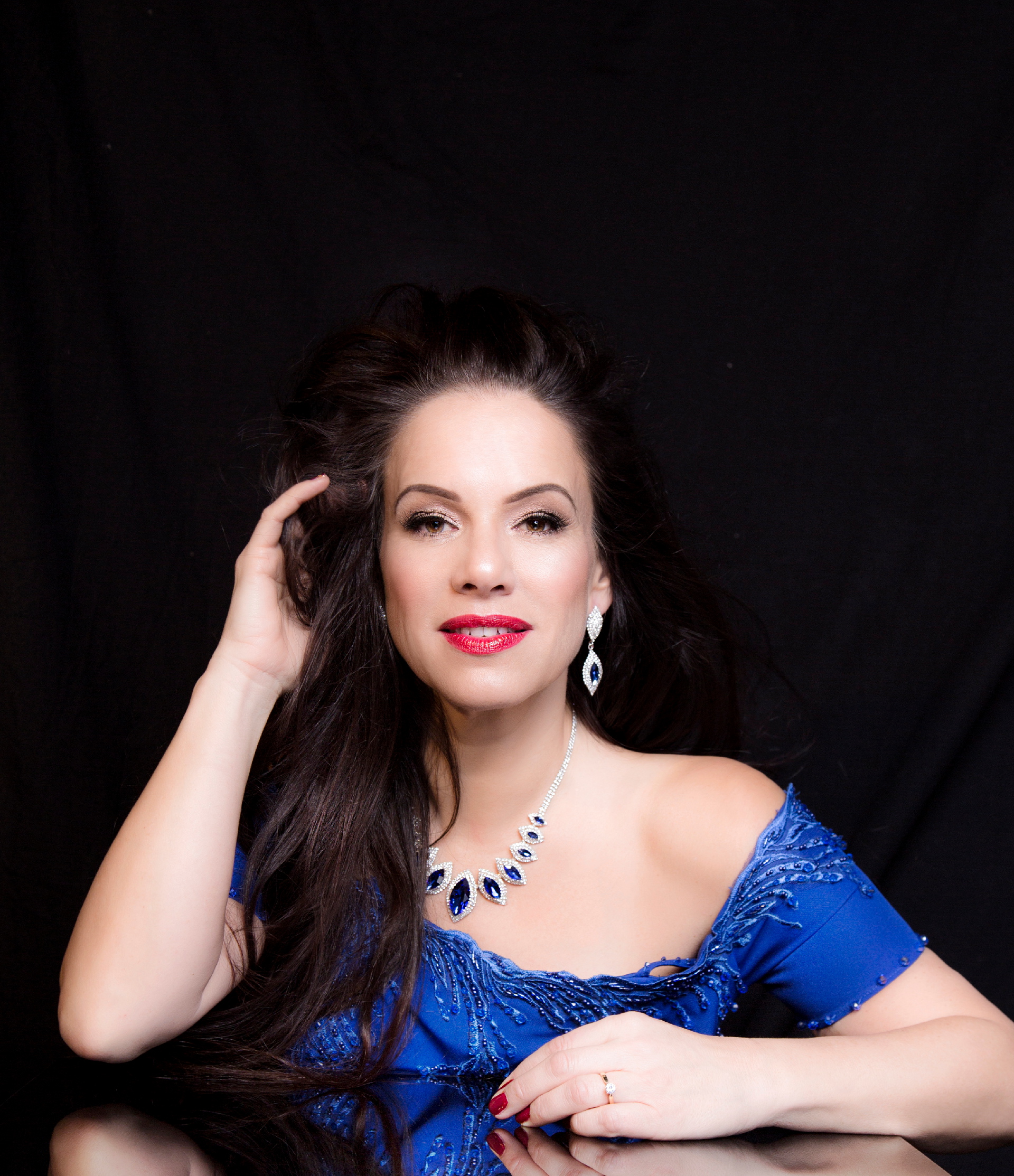 Highlights 2022/2023
In a few moments…
The Dutch soprano Annemarie Kremer studied singing, piano and dance in Maastricht and made her debut as Ilia (IDOMENEO) at Theater Aachen.
Since her 2011 debut in the title role of Richard Strauss's SALOME at the Vienna Volksoper Annemarie Kremer has established herself as one of the most distinguished performers of complex Strauss, Wagner and Puccini roles. She sang the title role in SALOME to great acclaim at the Vienna Volksoper, in São Paulo, Beijing, Moscow, Hong Kong, Teatro San Carlo in Naples, at the Aalto Theater in Essen and at the State Theatre of Lower Saxony in Hannover.
Her performance of the title role in Bellini's NORMA at her UK debut at Opera North in 2012 was a tremendous success; the production received the TMA Award and brought her the nomination of Best Female Singer of the Year in 2012 from the opera magazine Opernwelt as well as a nomination for the International Opera Oscars. She gave her debut in Germany in 2014 with the same production of NORMA at Theater Chemnitz.
Her repertoire includes the title roles in AGRIPPINA, MADAMA BUTTERFLY, LUISA MILLER, MANON LESCAUT, MÉDÉE, NORMA, RUSALKA, SALOME, TOSCA and TURANDOT. She has also taken the roles of Micaëla (CARMEN), Marie (LA FILLE DU RÉGIMENT), Maddalena di Coigny (ANDRÉ CHENIER), Ursula (MATHIS DER MALER), Heliane (DAS WUNDER DER HELIANE), Hanna Glawari (THE MERRY WIDOW), Donna Anna and Donna Elvira (DON GIOVANNI), Ilia (IDOMENEO), Vitellia (LA CLEMENZA DI TITO), Contessa (LE NOZZE DI FIGARO), Feldmarschallin (DER ROSENKAVALIER), Rosalinde (DIE FLEDERMAUS), Mina (AROLDA), Giselda (I LOMBARDI ALLA PRIMA CROCIATA), Desdemona (OTELLO), Elisabeth (TANNHÄUSER) and Isolde (TRISTAN UND ISOLDE).
Recent engagments include Marie (WOZZECK) at the Opéra de Monte Carlo and at the Gran Teatre del Liceu in Barcelona, Isolde (TRISTAN UND ISOLDE) at the Badisches Staatstheater in Karlsruhe, Salome at the Hungarian Stateopera in Budapest and at the Nationaltheater Mannheim, Lady Macbeth (MACBETH – new production) at the Landestheater Salzburg (Felsenreitschule), the title role in Korngold´s VIOLANTA at the Teatro Regio in Turin, Santuzza (debut) in Mascagni´s CAVALLERIA RUSTICANA at the Opera Bergen and Giorgetta (IL TABARRO) at the Aalto Theater Essen.
Annemarie Kremer has been invited to give guest appearances at the opera houses in Amsterdam, Beijing, Berlin (Deutsche Oper Berlin), Chemnitz, Dortmund, Dresden, Essen, Frankfurt am Main, Freiburg, Graz, Hanover, Hong Kong, Leeds, Leipzig, Linz, Monte Carlo, Moscow, Naples, Oldenburg, São Paulo, Stockholm, Stuttgart, Waitsfield (Vermont USA) Montreal (Canada) Vienna, Wiesbaden, Wuppertal and Zagreb.
Annemarie Kremer has recorded several CDs, featuring music composed by Wolfgang Amadeus Mozart (concert arias, masses, sacred works), Ludwig van Beethoven's 9th Symphony, the complete DVD recording of AGRIPPINA (George Frideric Handel), on CD DAS WUNDER DER HELIANE (Erich Wolfgang Korngold) and on DVD VIOLANTA (E.M. Korngold).
2022-08-30
WEBSITE
DISCOGRAPHY
| | | |
| --- | --- | --- |
| Bellini | NORMA | Norma |
| Bizet | CARMEN | Micaëla |
| Cherubini | MÉDÉE | Médée |
| Donizetti | LA FILLE DU RÉGIMENT | Marie |
| Dvořák | RUSALKA | Rusalka |
| Giordano | ANDRÉ CHENIER | Maddalena di Coigny |
| Händel | AGRIPPINA | Agrippina |
| Hindemith | MATHIS DER MALER | Ursula |
| Korngold | DAS WUNDER DER HELIANE | Heliane |
| Lehár | DIE LUSTIGE WITWE | Hanna Glawari |
| Mozart | DON GIOVANNI | Donna Anna, Donna Elvira |
|   | IDOMENEO | Ilia |
|   | LA CLEMENZA DI TITO | Vitellia |
|   | LE NOZZE DI FIGARO | Contessa |
| Puccini | MADAMA BUTTERFLY | Cho-Cho-San |
|   | MANON LESCAUT | Manon Lescaut |
|   | TOSCA | Tosca |
|   | TURANDOT | Turandot |
| Strauss | DER ROSENKAVALIER | Feldmarschallin |
|   | SALOME | Salome |
| Strauß | DIE FLEDERMAUS | Rosalinde |
| Verdi | AROLDA | Mina |
|   | I LOMBARDI ALLA PRIMA CROCIATA | Giselda |
|   | LUISA MILLER | Luisa Miller |
|   | MACBETH | Lady Macbeth |
|   | OTELLO | Desdemona |
| Wagner | TANNHÄUSER | Elisabeth |
|   | TRISTAN UND ISOLDE | Isolde |
Wolf | Strauss: Romantische Lieder
Annemarie Kremer | Sopran
Hartmut Haenchen | Conductor
Noord Nederlands Orkest
Wolf: In der Frühe
Wolf: Er ist's
Wolf: Anakreons Grab
Wolf: Wo find ich Trost
Strauss: Meinem Kinde op.37 no.3
Strauss: Caecilia op.27 no.2
Strauss: Morgen op.27 no.4
Wagner: TRISTAN UND ISOLDE, "Mild und leise" (Liebestod)
Korngold: DAS WUNDER DER HELIANE, "Ich ging zu Ihmâ€