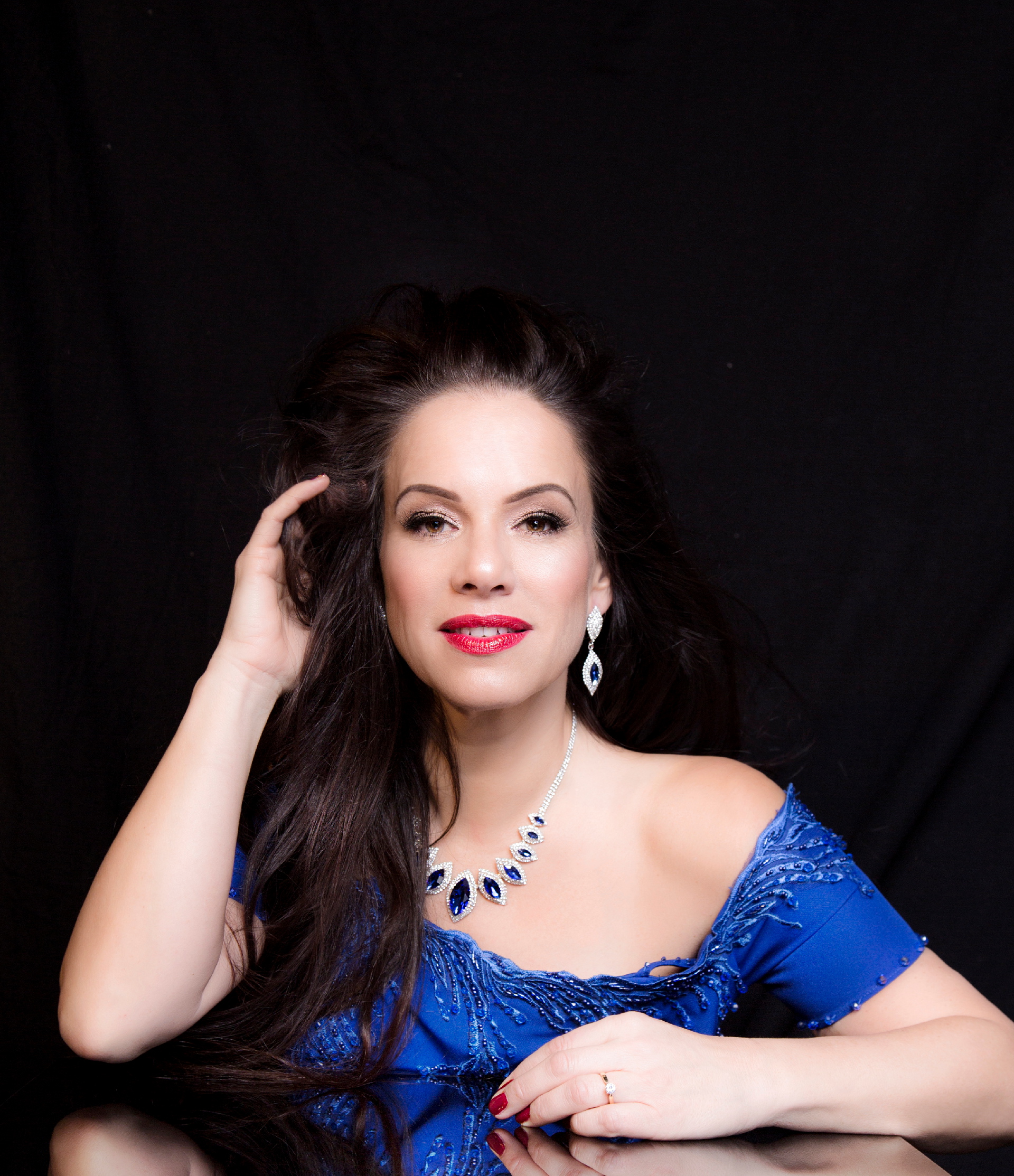 Dutch soprano Annemarie Kremer studied singing and piano at the Maastricht Conservatory, and later dance. She made her debut at Ilia at the Theater Aachen in Mozart's IDOMENEO.
Since then she has been singing at the most prestigious opera houses in Europe and the world.
Recently she had great personal successes as Marie (WOZZECK) at the Opéra de Monte Carlo as well as at the Gran Teatre del Liceu in Barcelona, SALOME at the State Opera House in Budapest, Lady Macbeth (MACBETH) at the Felsenreitschule Salzburg MANON LESCAUT at the Deutsche Oper Berlin conducted by Sir Simon Rattle, ISOLDE at the State Opera House of Karlsruhe, Santuzza (debut) in Mascagni´s CAVALLERIA RUSTICANA at the Opera Bergen and VIOLANTA at Teatro Regio di Torino.
Upcoming productions in season 2023/2024 includes DAS WUNDER DER HELIANE at the National Reis Opera The Netherlands, Brünnhilde  in DER RING AN EINEM ABEND in Germany, TRISTAN und ISOLDE at the Opéra de Lille – France, and a new production of LADY MACBETH OF MTSENSK at the Opera Leipzig.
Her repertoire includes the title roles in AGRIPPINA, MADAMA BUTTERFLY, LUISA MILLER, MANON LESCAUT, MÉDÉE, NORMA, RUSALKA, SALOME, TOSCA and TURANDOT. She has also taken the roles of Micaëla (CARMEN), Marie (LA FILLE DU RÉGIMENT), Maddalena di Coigny (ANDRÉ CHENIER), Ursula (MATHIS DER MALER), Heliane (DAS WUNDER DER HELIANE), Hanna Glawari (THE MERRY WIDOW), Donna Anna and Donna Elvira (DON GIOVANNI), Ilia (IDOMENEO), Vitellia (LA CLEMENZA DI TITO), Contessa (LE NOZZE DI FIGARO), Feldmarschallin (DER ROSENKAVALIER), Rosalinde (DIE FLEDERMAUS), Mina (AROLDA), Giselda (I LOMBARDI ALLA PRIMA CROCIATA), Desdemona (OTELLO), Elisabeth (TANNHÄUSER) and Isolde (TRISTAN UND ISOLDE).
Annemarie Kremer has been invited to give guest appearances at the opera houses in Amsterdam, Beijing, Berlin (Deutsche Oper Berlin), Chemnitz, Dortmund, Dresden, Essen, Frankfurt am Main, Freiburg, Graz, Hanover, Hong Kong, Leeds, Leipzig, Linz, Monte Carlo, Moscow, Naples, Oldenburg, São Paulo, Stockholm, Stuttgart, Waitsfield (Vermont USA) Montreal (Canada) Vienna, Wiesbaden, Wuppertal and Zagreb.
Annemarie Kremer has recorded several CDs, featuring music composed by Wolfgang Amadeus Mozart (concert arias, masses, sacred works), Ludwig van Beethoven's 9th Symphony, the complete DVD recording of AGRIPPINA (George Frideric Handel), on CD DAS WUNDER DER HELIANE (Erich Wolfgang Korngold) and on DVD VIOLANTA (E.M. Korngold).
WEBSITE
DISCOGRAPHY
| | | |
| --- | --- | --- |
| Bellini | NORMA | Norma |
| Bizet | CARMEN | Micaëla |
| Cherubini | MÉDÉE | Médée |
| Donizetti | LA FILLE DU RÉGIMENT | Marie |
| Dvořák | RUSALKA | Rusalka |
| Giordano | ANDRÉ CHENIER | Maddalena di Coigny |
| Händel | AGRIPPINA | Agrippina |
| Hindemith | MATHIS DER MALER | Ursula |
| Korngold | DAS WUNDER DER HELIANE | Heliane |
| Lehár | DIE LUSTIGE WITWE | Hanna Glawari |
| Mozart | DON GIOVANNI | Donna Anna, Donna Elvira |
|   | IDOMENEO | Ilia |
|   | LA CLEMENZA DI TITO | Vitellia |
|   | LE NOZZE DI FIGARO | Contessa |
| Puccini | MADAMA BUTTERFLY | Cho-Cho-San |
|   | MANON LESCAUT | Manon Lescaut |
|   | TOSCA | Tosca |
|   | TURANDOT | Turandot |
| Strauss | DER ROSENKAVALIER | Feldmarschallin |
|   | SALOME | Salome |
| Strauß | DIE FLEDERMAUS | Rosalinde |
| Verdi | AROLDA | Mina |
|   | I LOMBARDI ALLA PRIMA CROCIATA | Giselda |
|   | LUISA MILLER | Luisa Miller |
|   | MACBETH | Lady Macbeth |
|   | OTELLO | Desdemona |
| Wagner | TANNHÄUSER | Elisabeth |
|   | TRISTAN UND ISOLDE | Isolde |
Wolf | Strauss: Romantische Lieder
Annemarie Kremer | Sopran
Hartmut Haenchen | Conductor
Noord Nederlands Orkest
Wolf: In der Frühe
Wolf: Er ist's
Wolf: Anakreons Grab
Wolf: Wo find ich Trost
Strauss: Meinem Kinde op.37 no.3
Strauss: Caecilia op.27 no.2
Strauss: Morgen op.27 no.4
Wagner: TRISTAN UND ISOLDE, "Mild und leise" (Liebestod)
Korngold: DAS WUNDER DER HELIANE, "Ich ging zu Ihmâ€